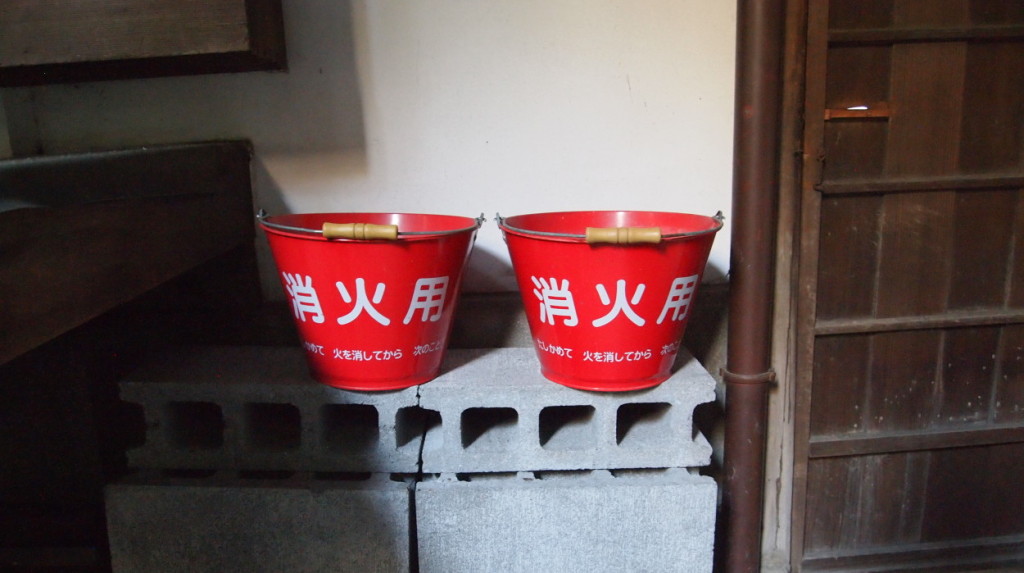 FIRE PREVENTION BUCKETS EVERYWHERE
In Kyoto you can see these buckets everywhere. Kyoto is a city of traditions and of keeping traditions as well.
One of the traditions is keeping a bucket filled with water outside your house. In case of fire, the whole neighbourhood would gather the buckets to put the fire out. Which makes a lot of sense:  if a fire hit somewhere it would spread rapidly due to the closeness of the wooden structures. To this day, these buckets can still be found in front of houses, temples, etc. Sometimes you'll spot the bucket next to the fire extinguisher.
Visit Isjah's main blog: http://isjah.com/fire-prevention-buckets-everywhere/