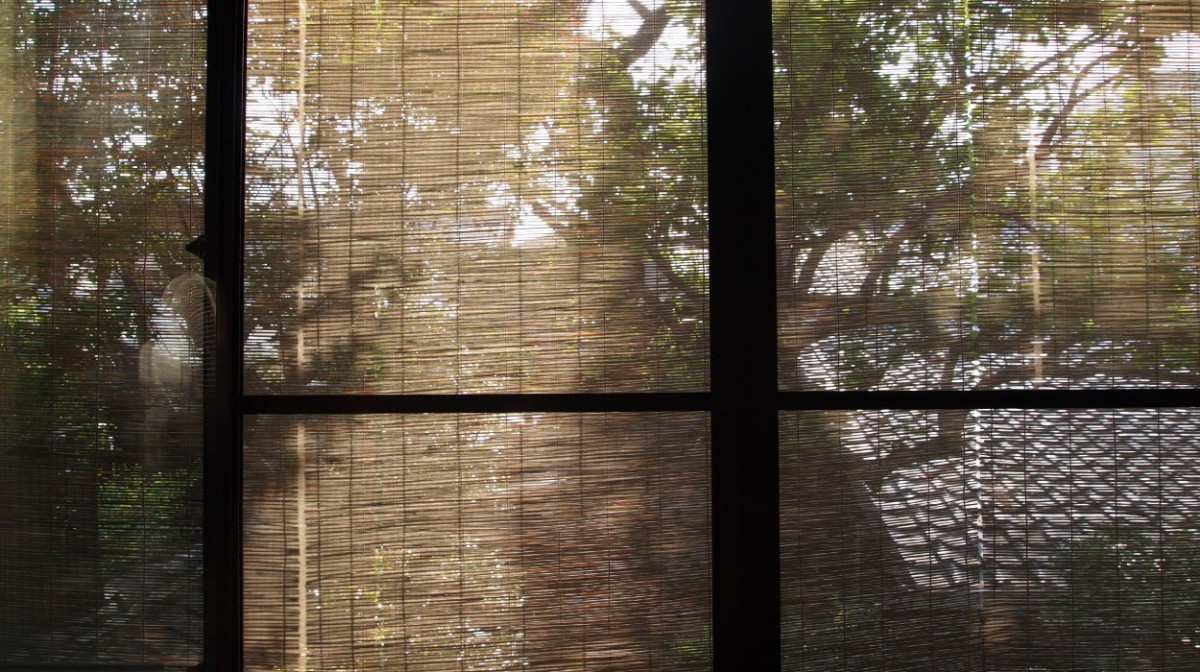 Staying in a kyo-machiya (an old traditional townhouse) is an unique way to experience Kyoto.
These pre-WWII townhouses housed craftsman or merchants. This double function (working & living) is reflected in the lay out of the machiya's. This means that in the front of the house the goods were displayed or sold, and in the back you'll find the living and the storage room or workshop. In between you'll find a small garden and along the side the kitchen. Machiya's are traditionally made from wood (the columns), earth (the walls) and paper (sliding doors) and therefore involve a lot of different crafts.
During the AIR I'll be living in a machiya in Nishijin, the district known for its' history in weaving and dying textiles. The lay out of this machiya is a bit different, because its function has changed throughout the years. It has two floors. On the ground flour (which is referred to as first floor in Japanese language) the owner Yoneda lives with in the back of the house his carpenters' workshop. The first floor (or second floor in Japanese) is changed into an extra apartment.
Both living spaces look out onto a beautiful, well-kept garden (tsuboniwa). It is not a custom to enter a tsuboniwa, it is only for viewing. The centerpieces of these gardens are normally a stone lattern, a couple of stepping-stones, just a few plants, one tree, and a water basin. Although a lot of effort is put into the aesthetics of these inner gardens they're not just merely made for the beauty of it. They are very functional in providing a way to cool down the house in summer or to warm the house with some sun in winter. This means that on warm days I close the windows in front of the house and open the ones looking onto the garden. In summer time bamboo blinds are hung in front of the window, which creates an extra shade to allow a fresh breeze into the appartment.
Visit Isjah's main blog: http://isjah.com/living-in-a-machiya-1/#more-1127